Look, we need some space…
On your vanity.

At Tête-À-Tête, we wanted to develop a line that could keep up with your skin's constantly evolving needs. Developed by a mother-daughter duo, our products span the skincare goals of multiple generations by preventing signs of aging while also restoring youthful radiance and moisture. We think our packaging will look quite sophisticated on your countertop as well.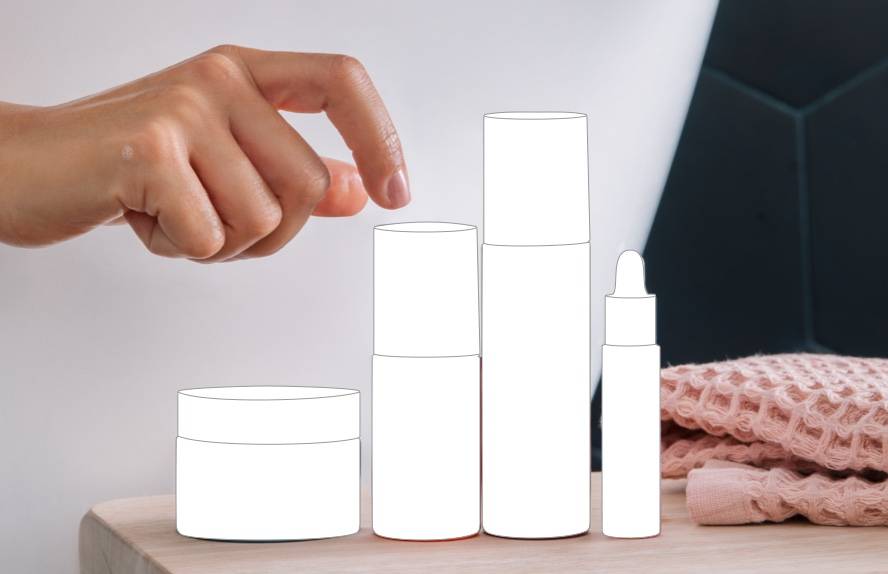 The Better Together Discovery Set

---
Your Guide to Healthier Skin

This powerhouse antioxidant serum brightens, hydrates, and protects with a triple dose of next-generation, ultra-stable vitamin C. As it shields the skin against the effects of UV damage and pollution, it also visibly reduces the appearance of hyperpigmentation, softens the look of fine lines and wrinkles, and evens skin tone.

Vitamin C (Ascorbyl Glucoside, Aminopropyl Ascorbyl Phosphate, Sodium Ascorbyl Phosphate): This antioxidant trifecta fights off environmental aggressors while supporting your overall glow.
Hydrolyzed Sodium Hyaluronate: Low molecular weight hyaluronic acid draws water into the skin for a plump, well-hydrated complexion.
Acerola Cherry: From its antioxidant properties to its antimicrobial phenolic compounds, acerola cherry boosts our powerhouse vitamin C serum's performance. Free radicals don't stand a chance.

Lactic Acid: Acting as both a gentle exfoliant and a humectant, lactic acid sweeps away dead skin cells to reveal a dewy, radiant complexion.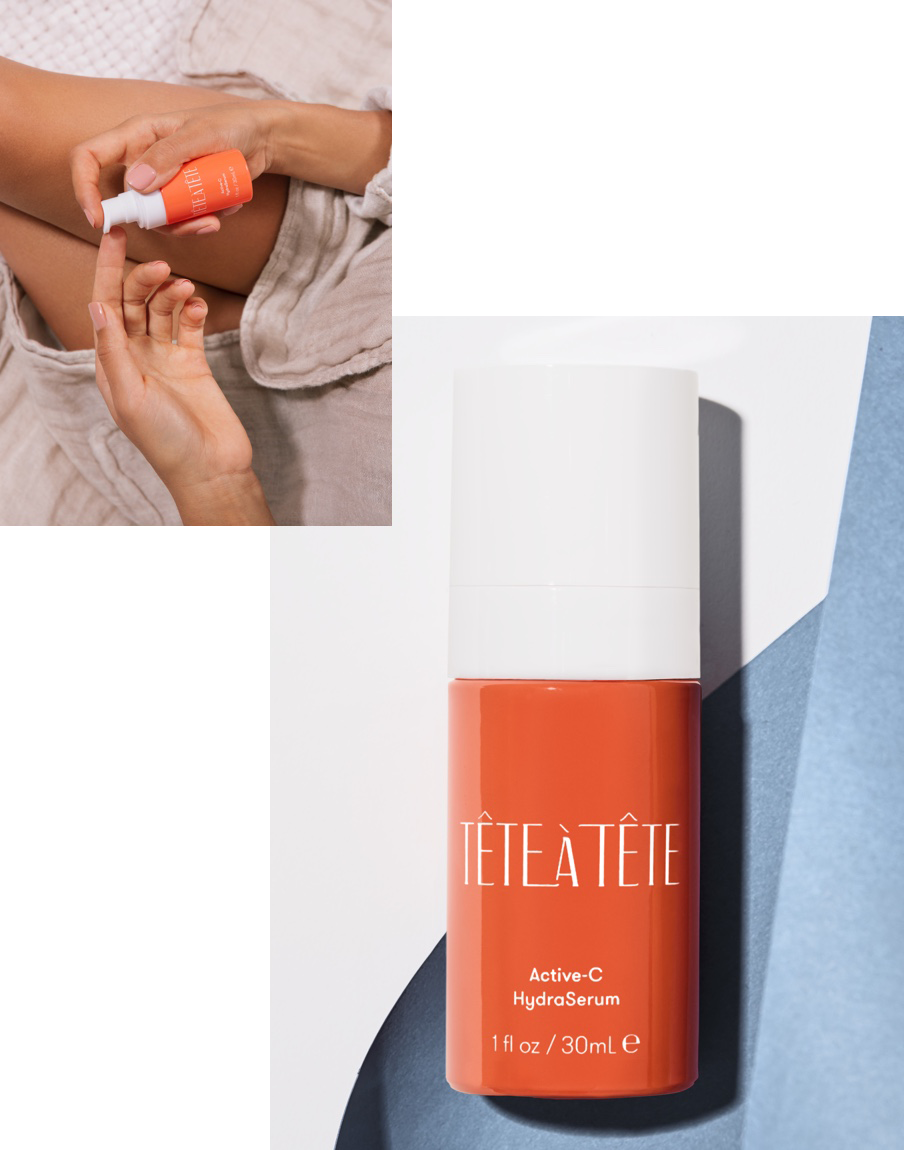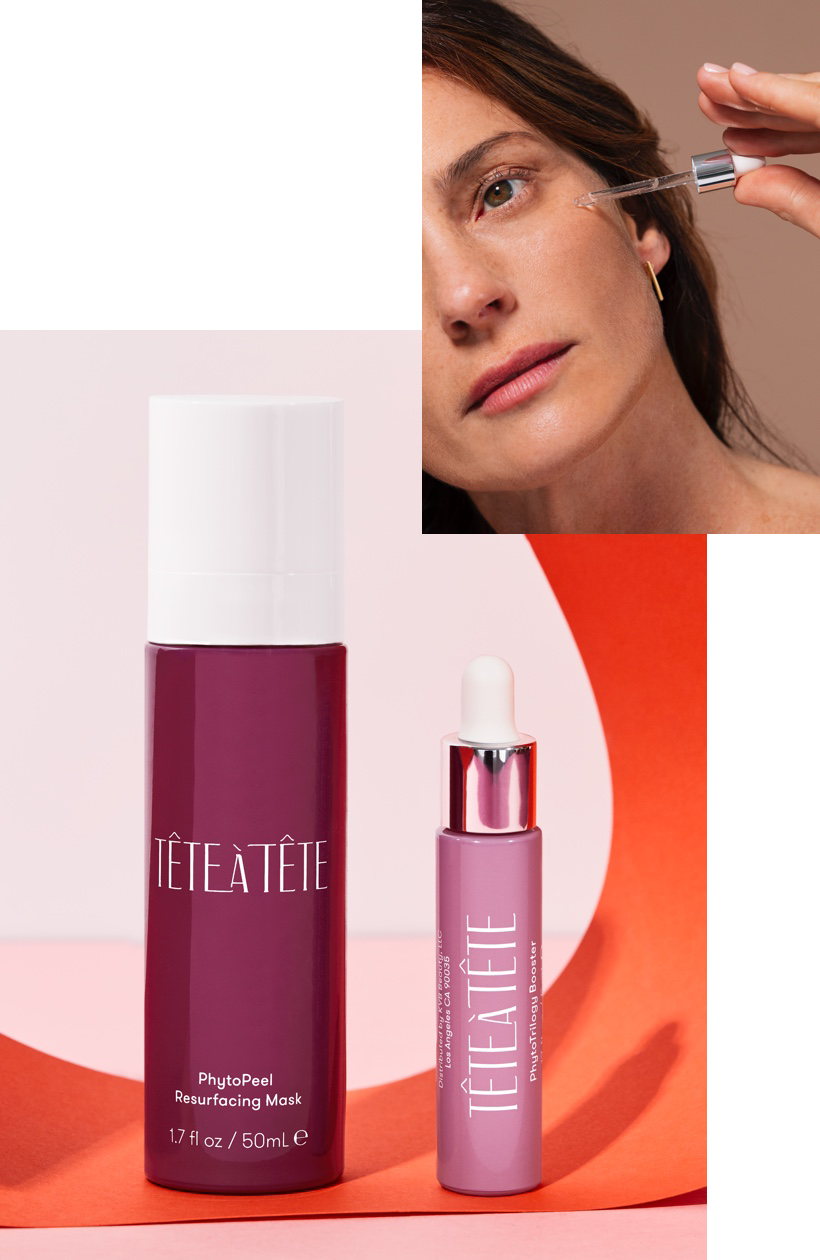 PhytoPeel Resurfacing Mask + PhytoTrilogy Booster
Our powerful PhytoPeel Resurfacing Mask deeply exfoliates to reveal a healthy, even-toned complexion. We recommend following the peel with three to four drops of our PhytoTrilogy Booster after rinsing and patting your skin dry. This will help counter the effects of exfoliation, like redness.

KEY INGREDIENTS - PHYTOPEEL RESURFACING MASK:
Alpha Hydroxy Acid (AHA) Complex: A powerful blend of glycolic, lactic, and malic acids exfoliates to remove old, dull skin cells while promoting new cell turnover to reveal brighter, firmer, and more youthful-looking skin.




Canadian Willowherb: This anti-inflammatory ingredient deeply soothes skin while inhibiting the growth of acne-causing bacteria. Some even refer to this ingredient as nature's alternative to hydrocortisone.




German Chamomile: This well-known soothing ingredient reduces the signs of early aging while fighting redness and irritation.




Oat Kernel Extract: Oat kernel extract calms the complexion while also lightly hydrating.
KEY INGREDIENTS - PHYTOTRIOLOGY BOOSTER:
Bisabolol: Bisabolol is a multi-tasking ingredient that reduces irritation, helps fade the appearance of fine lines and hyperpigmentation, neutralizes free radicals, and enhances absorption of other active ingredients.




Galangal: Galangal extract, belonging to the ginger family, attacks inflammation and oxidative stressors, ensuring skin that is fully protected.




Mangosteen: This potent, free-radical-neutralizing antioxidant also has powerful anti-inflammatory and anti-microbial properties.
In order to win the fight against environmental aggressors like UV rays and pollution, your complexion must be well-hydrated. By keeping skin fully moisturized, you also ensure that fine lines and wrinkles are less pronounced. With an array of highly nourishing ingredients, HydraRepair Rich Cream is your complexion's new favorite ally.

Cacay Oil: Considered a natural form of retinol, cacay oil encourages skin cell turnover and boosts collagen production. Its high content of linoleic acid, an essential fatty acid, deeply nourishes and protects the skin.




Squalane: This extremely moisturizing, but never-greasy emollient prevents transepidermal water loss to enhance the skin's hydration levels and suppleness.




Hydrolyzed Sodium Hyaluronate: Low molecular weight hyaluronic acid hydrates intensely by drawing water into the skin.




Anti-inflammatory complex (Bisabolol, Galangal, and Mangosteen): This potent, anti-inflammatory blend of botanical extracts soothes the skin and decreases signs of irritation.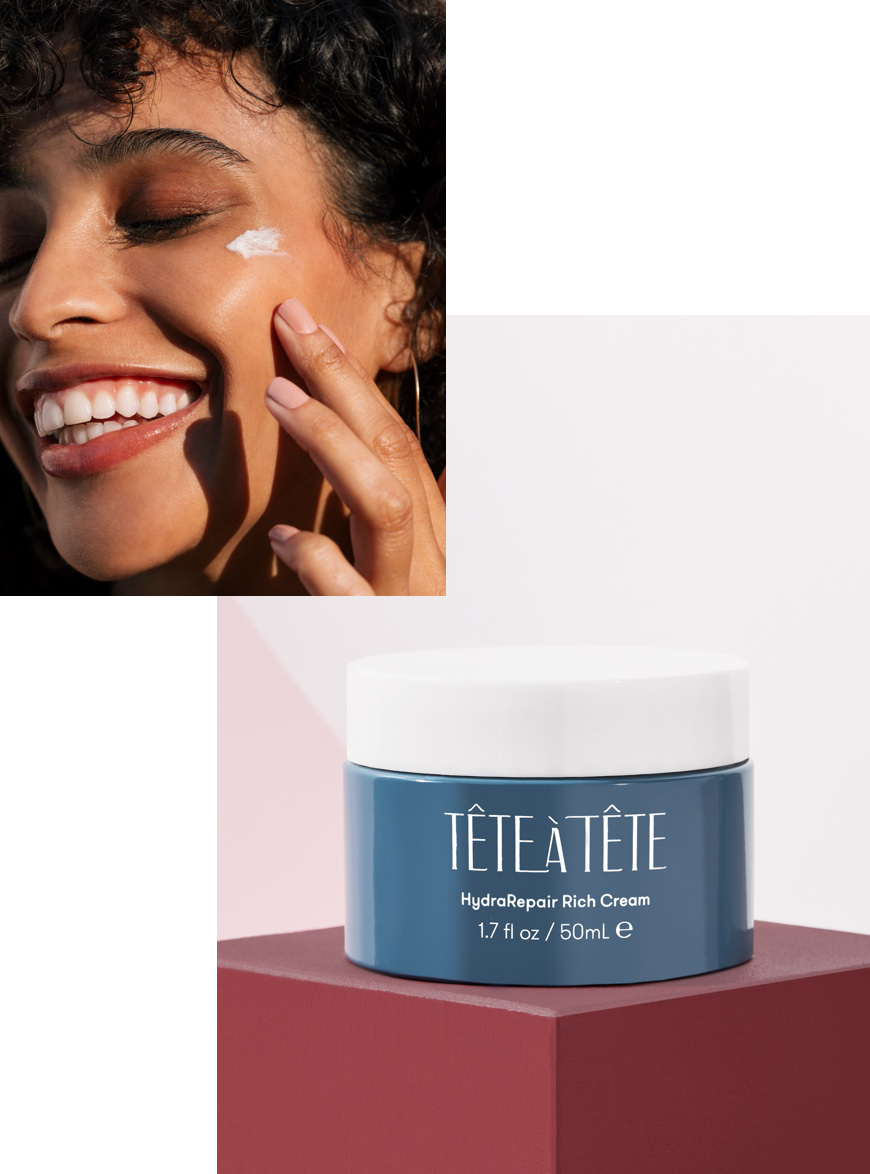 ---
The Better Together Discovery Set